Artists
Kurranulla Members Authentic Aboriginal Art are painted by local Aboriginal Artists from the Sutherland Shire and St George area.
Enquiries regarding all Art and Craft are welcome. Paintings are for sale individually from each artist.
© All images are copyright protected
Annette Webb
Annette Webb is a proud Dunghetti woman born in Sydney. Her artwork descends from her Ancestors overlooking the land, lakes and rivers to protect and honour the traditional way of life today.
Annette originates from Walcha, married in Sydney and has 6 children, 3 Grandchildren and 4 Great Grandchildren. She is also part of the Stolen Generation. Annette is a member of Kurranulla Aboriginal Corporation and sells her Artwork on the premises.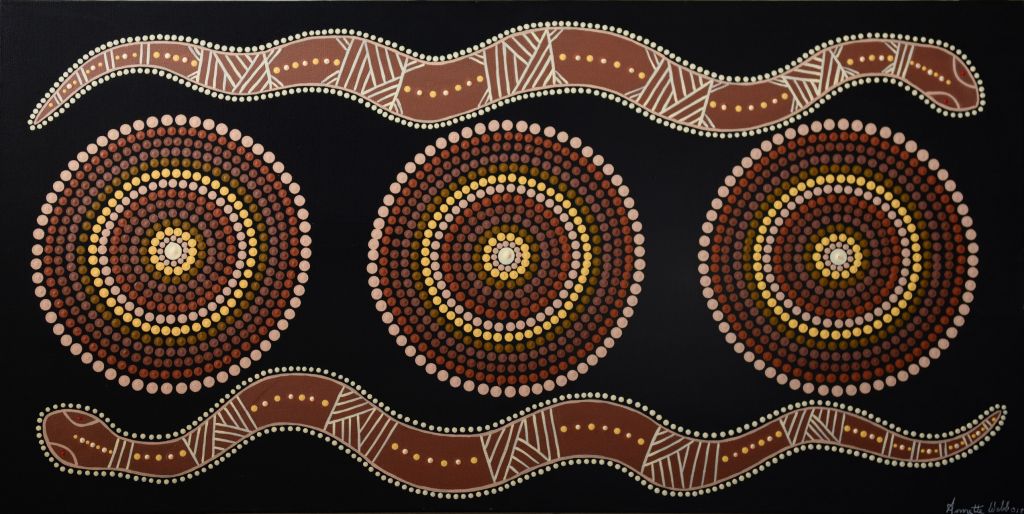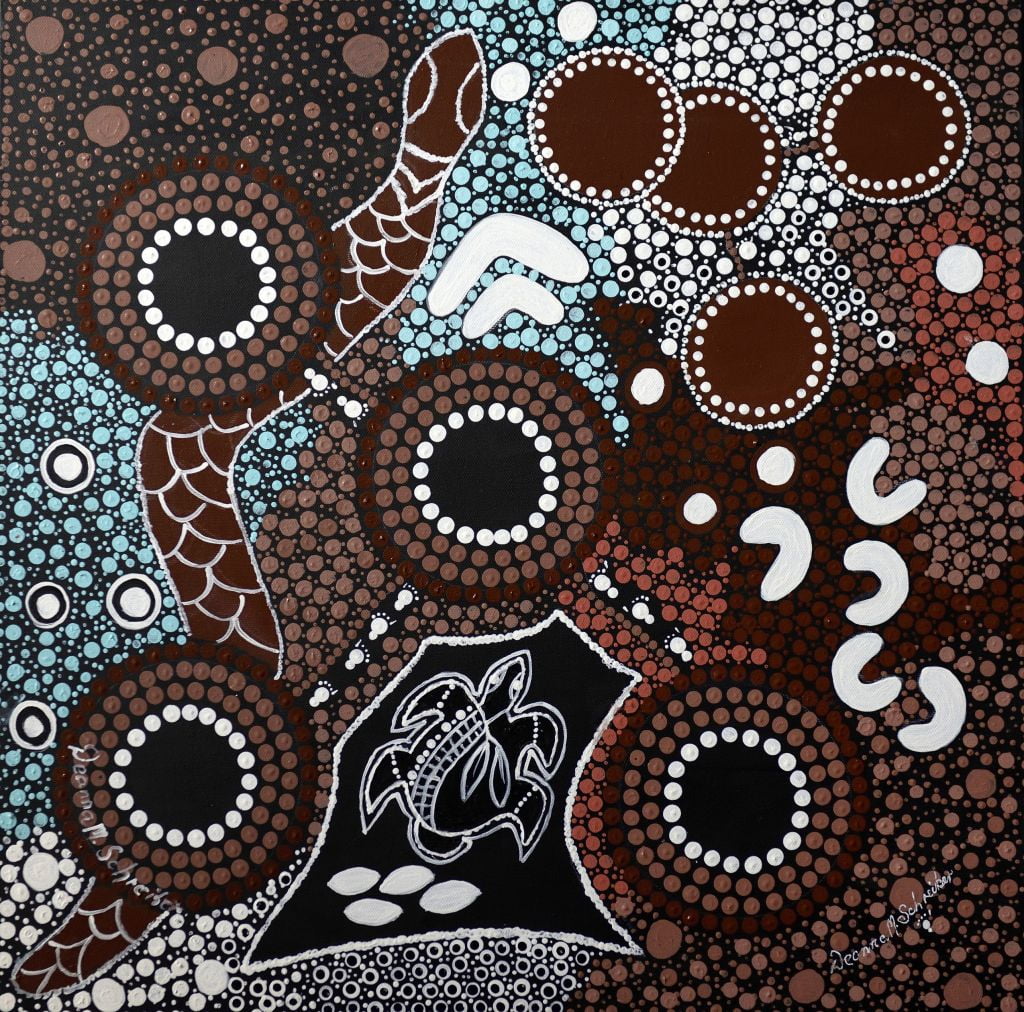 Deanna Schreiber
Deanna is a Gadigal woman, born in Sydney, has 4 younger brothers all born on Gadigal Country. Her father, a Wiradjuri man and her mother a Wonnarua women was from the Hunter region of NSW.
Many of Deanna's Artworks are sold locally and overseas. Deanna is an active member of the Community and Chairperson of Kurranulla Aboriginal Corporation.
Caitlin Trindall
Caitlin Trindall is a proud Kamilaroi woman. Her family are from Narrabri, a little country town in Northern NSW. Caitlin was born and raised in Sydney, on Dharawal Country and was brought up to be very proud and connected to her culture.
Art has always been a big part of Caitlin's life, both her parents are very creative and have passed on their love of art. However, the artworks that she treasures most have been passed down by her Grandfather, a Kamilaroi Elder who made didgeridoos, painted boomerangs and carved emu eggs.
She first began creating her own artworks in 2016 as a way to feel a deep connection to her Grandfather when he became quite sick. For her, it was a way to feel close although they were physically far apart, and she drew inspiration from him and his life. Since then, she has found a real love and passion for creating all kinds of artworks, including original canvas artworks, emu eggs, murals, homewares, and accessories.
Her artworks are a careful collision of both traditional and contemporary art – often using traditional symbols to share messages and stories within the artwork, but will also the use of bright vibrant colours to create a modern feel.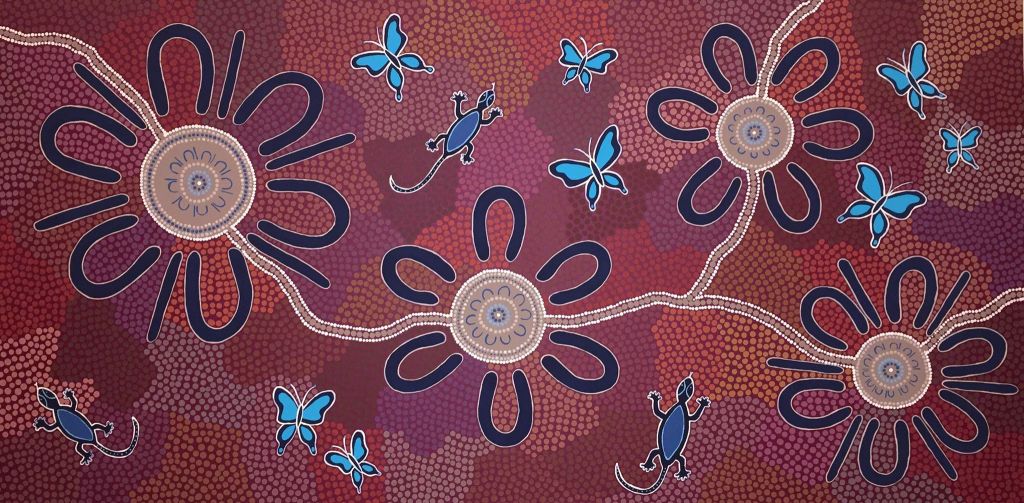 Tom Avery
Tom Avery was born in the Sydney suburb of Redfern. He attended Primary School at Oatley and High School at Kogarah.
He is a descendant of The Gamilaroi Aboriginal Tribe of Narrabri, Northern New South Wales. His Koori name is Bagaay which means The River.
An artist, his paintings have been sold in many overseas countries and he once exhibited at The Gallerie Figure in Paris. A surfboard painted by Tom is on permanent display at The Australian Maritime Museum.
Tom's graphic Koori designs have received critical acclaim within Australia and Internationally. Silk scarves featuring his designs have been chosen for presentation at The United Nations in New York, The Asia Pacific Economic Conference, The Commonwealth Heads of Government Meetings and to International Dignitaries and Representatives.